Thanks for taking a look at Creativity Talks, consider this a bit of getting to know M&C Saatchi. We know that Creativity Changes Everything – and it's the people at M&C who make that happen.
This week we spoke to Account Director (and Queen of Costa) Charlie McArthur…
Charlie's Fact File:
Morning alarm: "I'm a snoozer. My morning alarm is at 7AM but I have to set an alarm every 5 minutes from that point to drag myself out of bed!"
Song of the week: "Really rogue, but we've been reminiscing over the 'Flight of the Conchords'. They're comedian songwriters – I would recommend them to anyone who hasn't listened to them!"
Ad of the week: "Not a TV ad, but I think the IKEA 'Let Play Unwind Your Mind' campaign was really interesting – it leans into the company's playfulness but also recognising customers may be stressed at home and encourages them to interact with something to give themselves an offer."
We work in advertising. What's your viewpoint on the strength of advertising in the world we currently live in?
"I think it's a really good platform to be able to help with real-world issues. For example, our 'On the Money' providing insights in changing consumers behaviours or 'The Yellow Sticker Cookbook' which has just been produced by another agency which helps tackle the cost of living by providing customers recipes for reduced items! It's about being able to have a positive impact. I also think advertising has become a bit regimented in terms of what we can do or say, but a strength of it is also being able to add some light-heartedness and fun into the world we currently live in – even if it's just to put a smile on people's faces! "
Which ad captures creativity within advertising to you?
"There's lots of different meanings of creativity! There are obviously the big creative TV ads like the John Lewis Christmas ads and the Cadbury's Gorilla ad. But there's also creativity in the way you target customers, or the way a brand responds to something – there's the classic example of when KFC had supply issues and gave the 'FCK' apology letter to its customers. Or the Free Cuthbert social campaign for Aldi which got the whole nation talking as a response to M&S taking them to court! Both were great campaigns that were really creative ways to respond to negativity, were funny and got everyone talking about the brands!"
If you could teach yourself any skill to help you in your role – what would it be? And why?
"Probably being a bit more ballsy! Other than that, I would definitely benefit from being better at maths for all those finance reports and estimates – it takes me a long time to work anything out and I have to use a calculator for everything!"
Not too long ago you got engaged and have since been planning your wedding. When did you know this was the person you wanted to be with forever? Was it a feeling? A look? Was it nothing at all but a sense of comfort?
"This is awkward… I knew quite early on in our relationship – he's just a great guy! I'm very lucky."
And finally, we know inspiration can come from anywhere – you don't need to work in an agency to see it in action. What book/podcast/shows have had you thinking recently? Guilty pleasures welcome!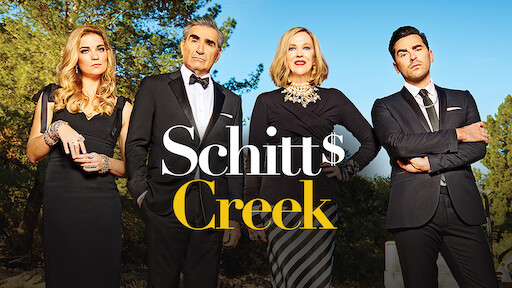 "A bit intense but I've been reading two of Mo Gawdats' (ex-CEO of Google) books 'Scary Smart' and 'The Happiness Equation'. Scary Smart is all around AI and how it's developed and how that could result in the end of humanity as we know it… the second half of the book is around how we can teach machines better and save humanity, but I haven't quite reached that bit yet! It's so interesting how AI has developed and what we are constantly doing in our day-to-day lives to help with that machine learning and in teaching the machines how to behave – we are their parents apparently! 'The Happiness Equation' is about our brains and how it constantly tricks you, which results in unhappiness and how you can take control of it. Very deep! Lots of guilty pleasures – I've been obsessing over 'Schitt's Creek' at the moment. Also just finished watching the 'Sins of our Mother' on Netflix – I would recommend that but very creepy and sad. Fascinating how much someone's mindset and behaviour can be influenced so easily and be around quite insane ideas! "